Welcome to our Chinese Crested Boys page other pictures can be seen at the Chinese Crested Database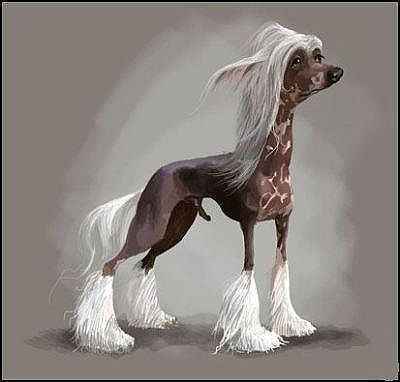 Billy
Kind permission of Felix Dobrin
The Men who graced my life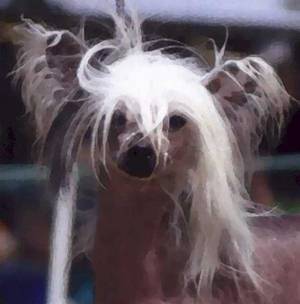 Australian Grand Champion & NZ Silver Medal Champion Xioma Sagebrush
Smudge VALE 2014
Smudge was the first Chinese Crested to achieve a Silver medal award in NZ. He is a multi B.I.G winner
He was a great ambassador for the breed both in NZ and Australia. He is the eternal Gentleman, never uttering a cross word to anyone.
Smudge will be sorely missed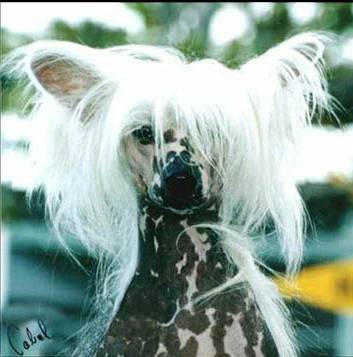 Australian Grand Champion & NZ Champion
BIS All Breeds Multi Best In Show All Breeds
Xioma Fire In The Sky
Billy VALE 2014
In the short time Billy was in NZ he amassed some fantastic wins, starting with the
Prelude to the Nationals in 2007.
Prelude to National Show: Mrs M Keast NSW: - BEST OF BREED
NZ Nationals: Mr Fernando Da Costa Maia (Brazil): - Best of Breed and One of 5 selected for BEST IN GROUP
Asian Breeds Show: Mr Stanley Shen: -Best Of Breed: - One of 4 selected for BEST IN SHOW
13th Oct 2007; South Canterbury Kennel Society Champ Show
Mr T Valli NSW- BEST IN GROUP: Mr G Whitfield NZ - RUNNER UP BEST IN SHOW
20th Oct 2007; Malvern All Breeds Champ NZ: - Pam Douglas of NZ - RUNNER UP BEST IN GROUP
Saturday 8th Dec 2007 Canterbury Junior Kennel Society: - RUNNER UP BEST IN GROUP
Sunday 09th December 2007 - Canterbury Junior Kennel Society: Mrs. B Borjeson Sweden: - BEST IN GROUP:
Mr.J Lowbridge of NSW: - BEST IN SHOW also gaining his Bronze Medal
13-Jan- 08 Ashburton Kennel Association: Lavina Diamanti NZ - R/UP BEST IN SHOW

SUPREME DOG SHOW NZ
Letter from Jeanette Bryce in NZ. Handler of Billy

Within the last 12 months Billy has won two All Breeds R.I.S. and one B.I.S. (the first ever for a Crested in NZ) and was invited to take part in the Supreme Dog Show 2008 Contest. This was a first for the Chinese Crested breed in New Zealand
The show was held last yesterday - indoors; the benching area was in a tent like area attached to the show hall. The day was windy, wet - VERY WET and cold! We had to report at noon for the heats then got to go home at 3:30 before reporting for the final run offs at 5pm.
We arrived back at the motel about 1am! A long day
But this little trail blazer just keeps doing it.....he showed like it was a hot summers day. New Zealanders love the under dog and for some reason think this is us! So when ever we went in the ring a loud cheer erupted. Billy really loves applause and it physically lifted him, must admit got me going as well! Beyond all my expectations we made it all the way to the Quarter Finals - a real achievement.......along the way knocking out various Aust, English and NZ Grand Champions. Even in the cold this wee man showed his butt off for me!

Although several people have told me they saw him have a couple of wee yawns by midnight